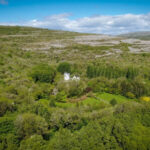 www.philipmckernan.com
Philip McKernan
"Coach, Writer & Filmmaker"
Philip works with entrepreneurs and business leaders all over the world. When people are seeking clarity about their future or want to move through roadblocks, seen and unseen, they call Philip. As a speaker, he has inspired and challenged the Canadian Olympic Team and The Pentagon to name a few. He is also the founder and is spearheading the One Last Talk™ movement.
He helps people get clear on who they are and where they need to go. He helps them transition in their personal and professional lives so people feel aligned in all areas of life. Philip believes who and what we do 'off the ice' has a huge impact on our results 'on the ice'. His groundbreaking Team Deepening™ work with organizations gives teams a refreshing way to connect and build real and collective resilience. Philip has worked closely with two professional soccer teams for 3 years in US and Canada. The Colorado Rapids and Pacific FC. He has been their go-to for the mental side of the game.
What separates Philip from a lot of coaches, speakers and gurus is originality. He brings new conversations to the table and spends an obscene amount of time thinking and challenging the status quo, instead of simply repackaging business & life hacking strategies. Philip McKernan is a philosopher, a modern-day philosopher of the human experience. His pioneering philosophy around SoulSet™ equips and empowers people to uncover their gifts and impact the world.
With a knack of getting into all sorts of scenarios – he's caddied in golf for the President of Ireland, been chased and nearly killed by a bull elephant in Nigeria and made wine in Australia. He has travelled to 80 countries around the globe, built an orphanage in Peru, written 5 books despite being dyslexic and created his first documentary film called Give & Grow. The film explores how the gift of giving makes us feel more worthy and alive. It also explores the science behind the impact of giving on our emotional well being, our mental health, our physiology, and our businesses.
In 2020 Philip and his wife Pauline purchased Gregan Castle in the heart of the Burren. Their plan is the bring this magical place back to life. It will serve the work they plan to do in Ireland by helping leaders domestically and internationally to leave this planet in a better way than they found it.