A Big Congratulations to the Burren Ecotourism Network members that have been shortlisted for the Irish Tourism Industry Awards 2017.
Burren & Cliffs of Moher Global Geopark and Doolin Cave shortlisted for Best Environmental Tourism Innovation
This award is presented to the business or organisation that has demonstrated a commitment to the
development, delivery, promotion and successful sales of a new and innovative tourism product or service that emphasizes harmonious integration with the environment and maximizes conservation of environmental resources.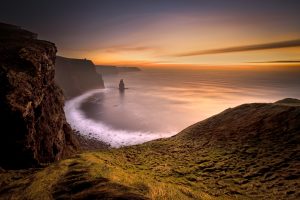 Burren Food Trail shortlisted for Best Food or Beverage Experience Tourism Award
This award is presented to the individual, company or organisation that has successfully developed and promoted an authentic, innovative and enriched tourism-related food or beverage offering for leisure and/or business visitors – including, but not limited to, carriers, dining venues, tourism attractions, and festivals/events – and which showcases and enhances Ireland's Food & Beverage Story that sets Ireland's experiences apart from other destinations and places us on the international food and drink stage.
For more information in this prestigious National Awards please Click Here