B&B's/Guesthouses
Self Catering
Stay
The Lodges @ SeaView House, Doolin
Stylishly decorated Private Lodges in the heart of Doolin Village with all the modern features you need for your ultimate luxury getaway.
The Lodges @SeaView House are located in the centre of Doolin village, just a few hundred feet from some of Doolin's famous Pub's, and the start of the Doolin Cliff Walk.
Fisherstreet Lodge and Castle View Lodge have amazing views of the 500 year old Doonmacflim Castle and the beautiful surrounding countryside while the Ocean View Lodge has amazing views of the Atlantic and Doolin Village. The lodges are appointed to an exceptional standard, stylishly decorated with all modern features. Each lodge is fully equipped and comfortably furnished for the ultimate luxury getaway with private entrance and outdoor terrace or deck with hot tub and stunning view. You can choose to include a freshly prepared and locally sourced Burren Breakfast Buffet, which will be discretely delivered to your each morning. In the evening you have the option to Dine in at your Lodge or Dine out at one of Doolin's great local restaurants, cafés and eateries.
We take great pride in sourcing the very best produce and ingredients the local community has to offer. Niall's inspirational award-winning farm to fork breakfasts use some of the best raw ingredients in the world, sourced from their own kitchen garden and farm or from just a few miles away. The Lodges @ Sea View House have taken many steps to lower their carbon foot print of their properties, by installing  6kW photovoltaic solar system top generate electricity, using BIO lpg for heating, LED bulbs on motion-sensitive lighting, and, 5kW flat plate collector solar panels to heat their hot water supply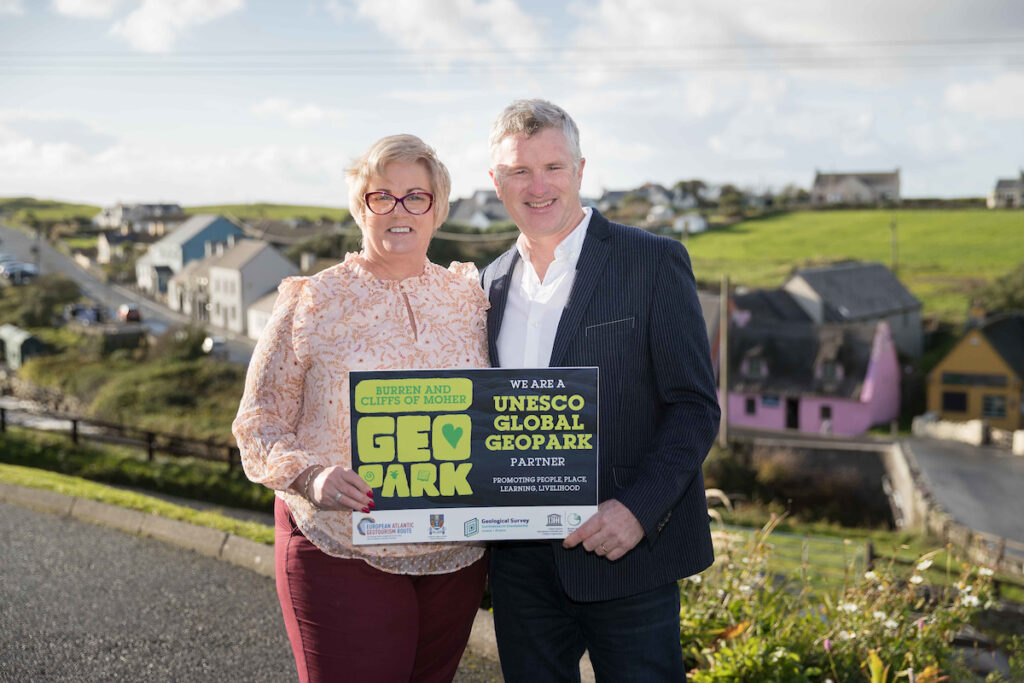 The Lodges @SeaView House, Doolin