Attractions
Catering
Do
Educational
Newtown Castle
Newtown Castle is a distinctive 16th century fortified tower house, built originally for a branch of the O'Briens and passing thereafter into the possession of the powerful local family of the O'Loghlens.
This unique rocket shaped tower has been lovingly restored to its original glory since July 1994 and has become an ideal wedding venue for couples who choose to get married surrounded by nature, in the beautiful Burren landscape. Wedding ceremonies, elopements, blessings and vow renewals take place all throughout the year upstairs in the intimate Minstrels' Gallery or on the grounds of the castle, having Newtown Castle as a wonderful backdrop for their perfect day.
Newtown Castle is also the perfect location for workshops, get-togethers, welcoming receptions, art installations and more.
Following the tradition of learning and creativity that flourished in the Brehon and Bardic schools of the Burren in the 6th – 16th century, Newtown Castle forms a bridge to the contemporary centre of creativity that is the Burren College of Art, whose Gallery and the Coach House Auditorium host national and international exhibitions, conferences and other symposium-like events.
Right behind the college, Newtown Castle trail compliments a pleasant and inspiring site visit with an unforgettable view of the entire valley while our Food of the arts café offers delicious home-made refreshments during the week.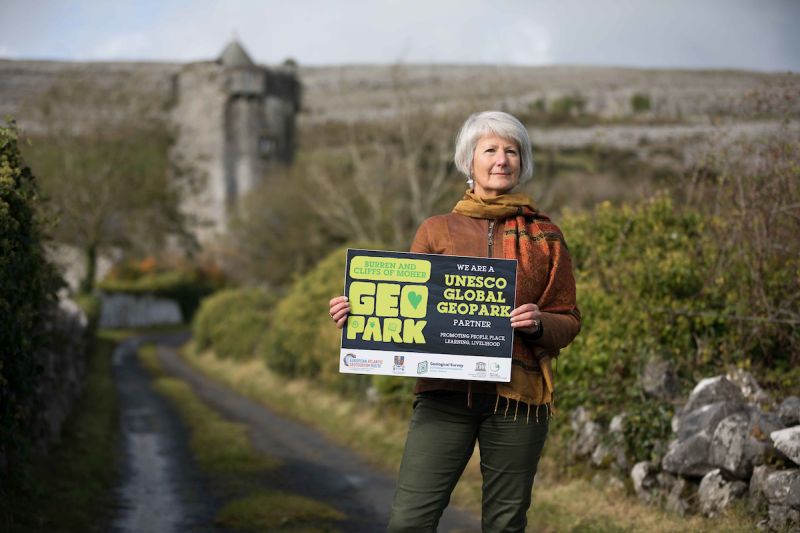 Newtown Castle, a 16th century tower house on campus, is open to the public year round and available as a wedding and event venue.
As a national heritage site, Newtown Castle is open to the public on weekdays.
Opening Hours: Week days from 9 am – 5 pm